Even Elf Jerry is decked out in STONY BROOK spirit! Show your SB Pride! 🐬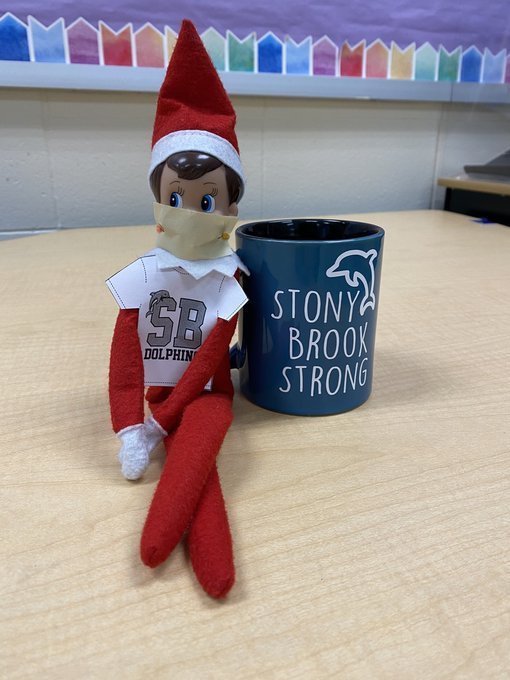 Family Enrichment For Grade 5 Come and engage in a variety of interactive learning activities facilitated online. These activities are meant to stretch your brain and think out of the box while having fun with your family! Who: 5th Grade students and their parents Place: The Comfort of Your Home Date: Tuesday (12/8), Wednesday (12/9) Time: 6:30-7:30 pm Facilitators: Mrs. Mandy Thomas & Mrs. Vanessa Waxman Please know that the form to sign up will close once the cap has been reached. Each night we can accommodate 20 families. A confirmation will be emailed to you with the date you have been assigned to. Thank you for your interest! Please use this form to sign up. Link to form:
https://bit.ly/3qnfcsq
Birchwood's full virtual schedule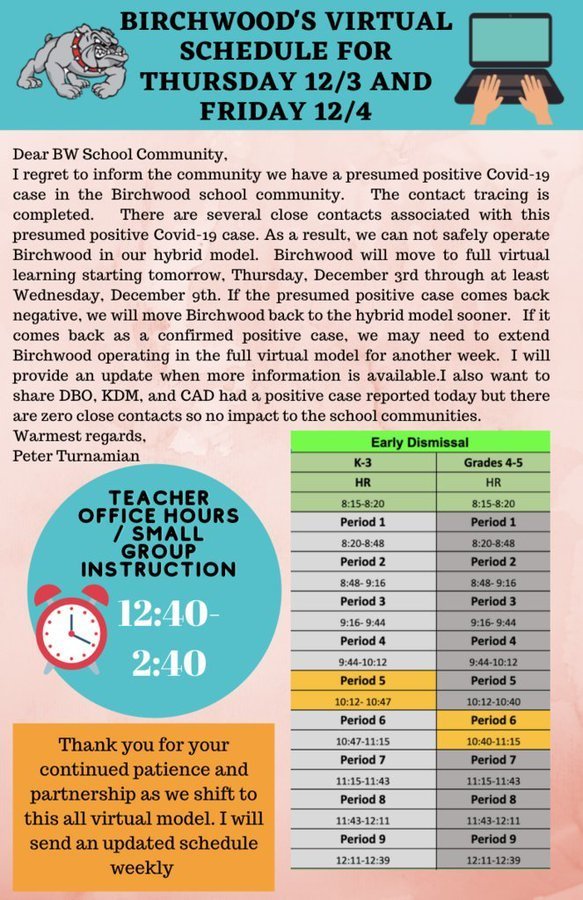 SB- Miss A's class practiced their math facts with some turkey day fun! We hope you all have a happy and safe Thanksgiving! ♥️🐬 #stonybrookschool #stonybrookdolphins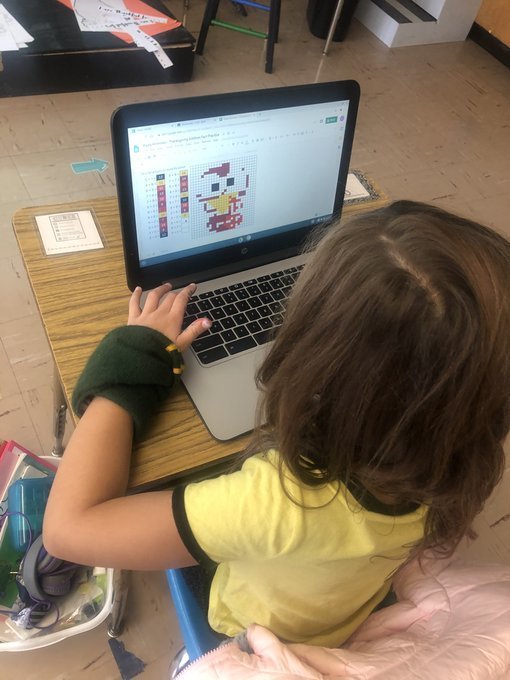 SB students took time to think about what they were feeling #grateful for this year and shared with each other during Mrs. Piano's counseling lessons! Their answers were written onto "gratitude gourds" at the front of school as a reminder to be thankful each day! ♥️🐬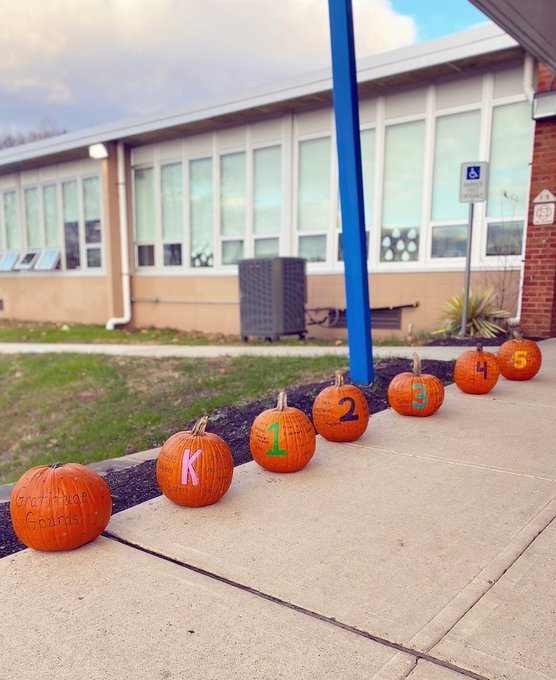 BW- Our Bulldogs are busy preparing for their Cookies and Cards Thanksgiving collection. Students are learning about the importance of giving back to their community. We are #RockawayProud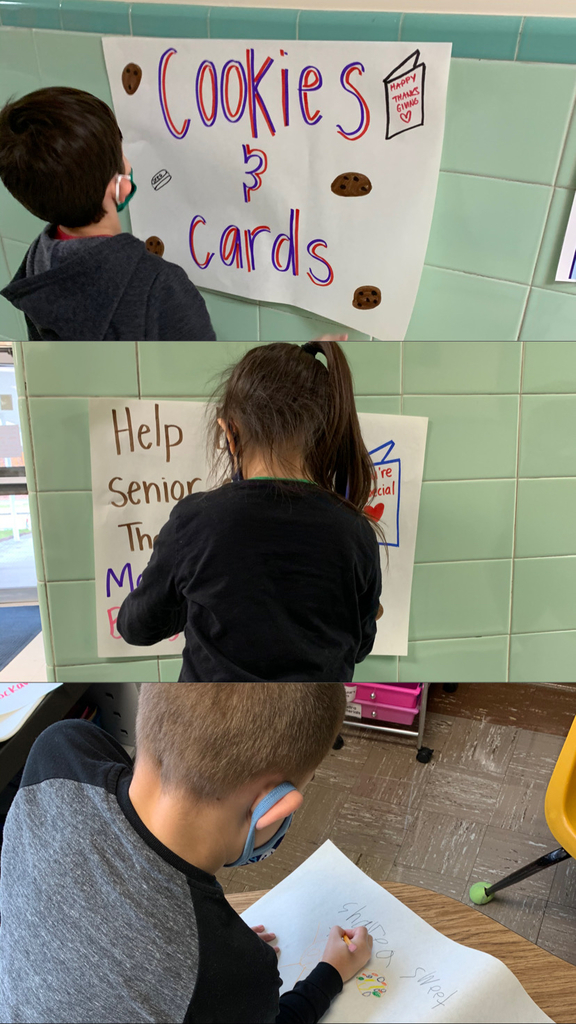 BW- K students were having a blast today learning all about Thanksgiving traditions. Check out their beautiful turkeys they made this morning. #BirchwoodPride 🦃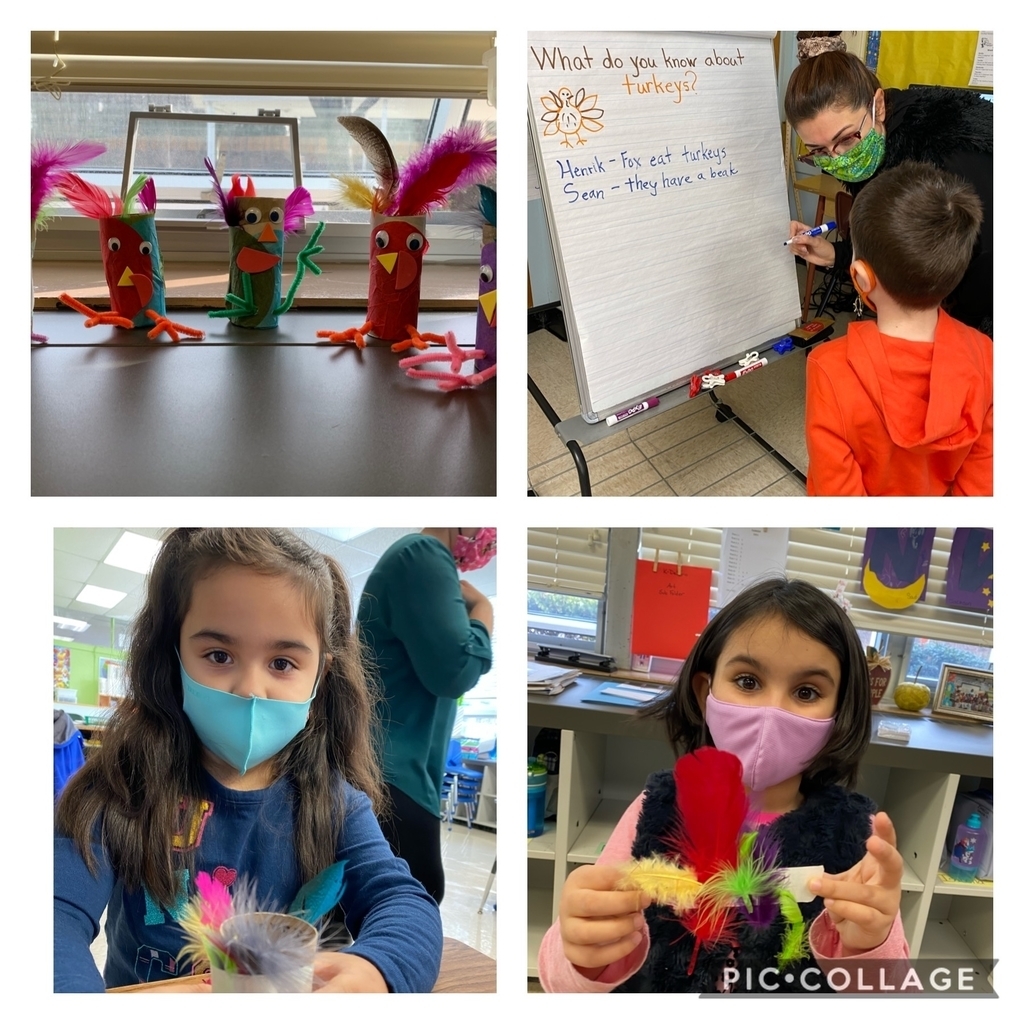 DBO-With everything going on around us it's easy to feel defeated. How about taking on a growth mindset and seeing what happens?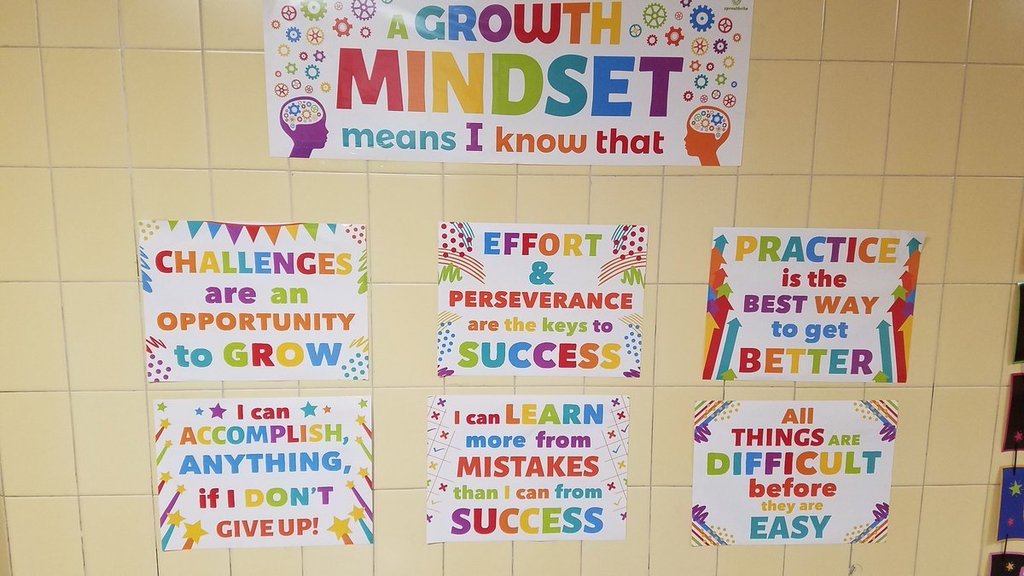 There will be a Board meeting this Wednesday, It is viewable Live by Clicking Here. The Rockaway Township Board of Education will be performing Virtual Board Meetings. Access to public board meeting will be virtual. If you would like to address the board virtually: You may do so by submitting an email request to
virtualboe@rocktwp.net
. Please include your full name and address in the email in order to gain approval. You will receive an email confirming receipt of your request. Prior to the start of the board meeting you will receive a Zoom Meeting invite. You can submit a request to speak up until 6 PM of the board meeting's date. By submitting this request and participating in the meeting, you are agreeing to participate in a recorded live streamed video. (While the broadcast starts at 6pm, the board moves immediately into private session, and the public meeting doesn't truly commence until 7:30 pm.) You can test your equipment connectivity and connection to Zoom at the following website
https://zoom.us/test
On the day of the board meeting you will be added to a virtual "waiting room" until the Public Discussions open up. At that point each participant waiting to make public comment will be brought into the virtual meeting one at a time to address the board. You can continue to watch the live stream of the board meeting on the BOE live stream page while you wait, but please mute the board meeting when you are brought into the meeting to prevent echoing. There is a delay on the broadcast, so communicating with the board can be done directly through zoom, rather than waiting for the stream to catch up.